The Recruiting Process: How To Apply and What To Expect
The first step in being considered for a career opportunity with us at one of our U.S. facilities is to apply for a position that suits your interests and qualifications. You may then submit an online application. If a position of interest is not available, you may stay updated by signing up for our weekly job advisory, it will inform you of all new positions as they are posted.
Subscribe to U.S. Job Openings
The Recruiting Process: Step-by-Step Guide
View additional career opportunities with our affiliated companies: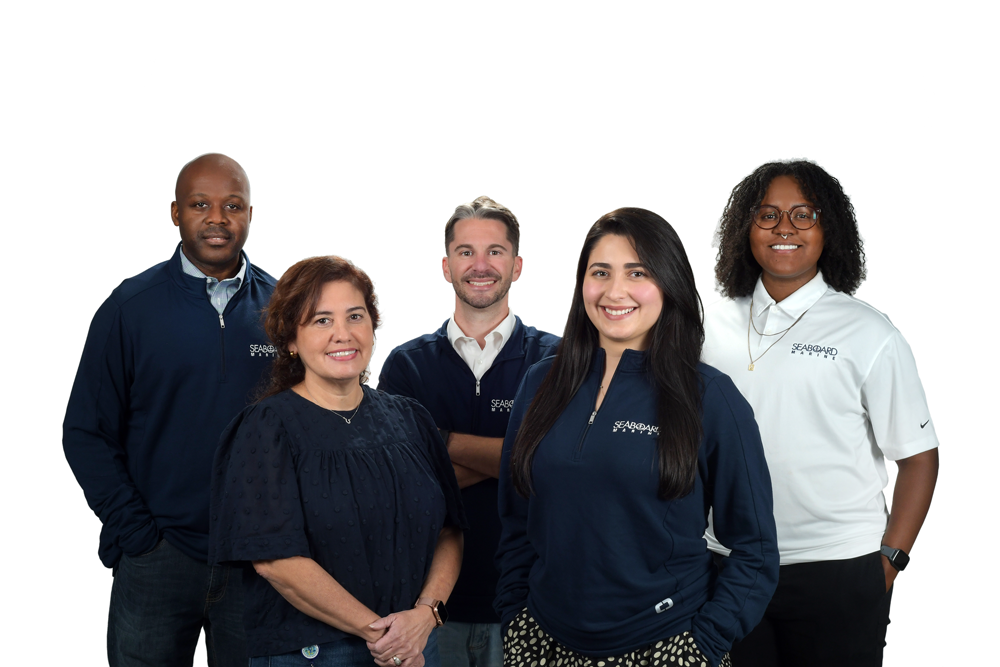 Seaboard Marine is an equal opportunity and affirmative action employer.
It is the policy of Seaboard Marine to provide equal employment opportunity to all persons consistent with employment requirements and qualifications, and to insure that there shall be no discrimination because of race, color, religion, sex, sexual orientation, gender identity, national origin, disability status, protected veteran status, or any other characteristic protected by law.
If you are a qualified individual with a disability or a disabled veteran, you have the right to request a reasonable accommodation.
If you are unable or limited in your ability to use or access our online registration center as a result of your disability, you can request reasonable accommodations by sending an email to accommodations@seaboardmarine.com
All employees must pass a pre-employment background check and drug-test. Seaboard Marine is a Drug Free and Alcohol Free Workplace.