LCL Cargo Service
Seaboard Marine's 200,000 square foot warehouse at our off-port Miami complex is dedicated to efficiently handle customers' LCL cargo both large and small. This highly secure facility is open 8:00 AM – 5:00 PM to efficiently receive less-than-container load cargo. Our highly trained employees are ready to handle all your LCL freight needs between the United States and Central America, South America or the Caribbean Basin.
The warehouse address and hours of operation are as follows:
8001 NW 79th Avenue
Miami, FL 33166-9113
Phone: (305) 863-4378
Hours of Operation: Monday – Friday | 8:00 AM – 5:00 PM EDT
Additional LCL Cargo Service Features:
In the United States, we offer pickup service for delivery to our bonded Miami warehouse for dry, commercial LCL cargo to the markets we serve in the Caribbean Basin, Central and South America. If you require this service please call from the options below to schedule a pickup.
Seaboard Marine's bonded warehouse located in Medley, Fl is equipped with a dedicated receiving lane for all less than container load cargo. This secure warehouse facility is monitored by 24-hour security personnel and available Monday though Friday 8:00 AM – 5:00 PM EDT for all LCL cargo pickups and deliveries.
For all LCL cargo deliveries, it is recommended you pre-book your LCL shipment.
Damaging weather and other hazards make insurance a necessary component for LCL cargo exporters. Seaboard Marine will insure your cargo, underwritten by Seven Seas Insurance Group, for "All-Risk" coverage. The policy is competitively priced with efficient claims procedures, making insuring your cargo a easy decision.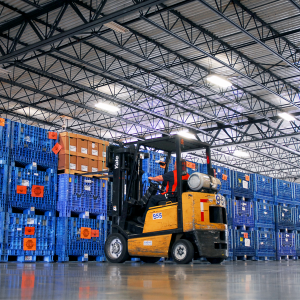 Miami Warehouse Location
8001 NW 79th Avenue
Miami, FL 33166-9113
Phone: (305) 863-4378
Hours of Operation: Monday – Friday | 8:00 AM – 5:00 PM EDT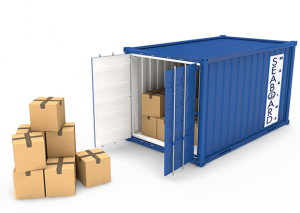 Less-Than-Container Load (LCL) Cargo FAQs
Check out our easy-to-follow LCL checklist.
Deliver your cargo to our LCL facility in Miami, Florida U.S.
Cargo should be properly packed to withstand both inland and ocean transportation.
Recipient's name, address and final destination should be clearly and visibly marked on all cargo.
Is all your paperwork properly filled out? All orders should be consigned as follows this includes online orders:
Company or Name of Recipient: Name – Country Destination
Address 1: Customer Number (if applicable)
Address 2: 8001 NW 79th Ave
Address 3: Miami, FL 33166-9113
Reference #: Booking Number, Purchase Order Number or Order Reference Number
If cargo is pre-booked, please make sure your booking number and contact information is visible on the cargo packaging and all paperwork.
The number of pieces and cargo description information should be provided on the Shipper's Letter of Instruction.
Please send or deliver the Shipper's Letter of Instruction, packing slip and/or Shipper's Invoices along with the cargo.
If you're shipping hazardous cargo or have additional questions about how to ship your cargo, please directly contact your Seaboard Marine representative or call 305.863.4444.
Now Offering Improved Transit Time from Colombia to Portmiami.
Now offering direct service between Colombia and the Port of Savannah.
Before finalizing your order, please take a moment and look at the order form, reviewing the check list below. The majority of obstacles in the delivery process can be avoided by following these simple instructions.
When using UPS, FEDEX or another domestic parcel shipper and filling out the company or name of the shipment destination, please include the name of the destination country the order is shipping to.
Example:
Company or Name: John Smith – Belize
Company or Name: Zig Electronics – Jamaica
In the address fields provided please ensure the three (3) address fields are as follows:
Example:
Address Line 1: Customer Number (if Available) – Country
Address Line 2: Customer Name
Address Line 3: 8001 NW 79 Ave
Address Line 4: Miami, FL 33166-9113
If your shipment label includes a reference number, please include the Booking number, Purchase Order number, or Order Reference number in provided reference field.
Example:
Reference #1: PO# 000258234
If you did not follow these instructions, there is a possibility your order may be in our holding facility. Please click LCL Holding and complete the form, a Seaboard Marine representative will promptly review your information.
Orders that were improperly filled out may be in our LCL Holding area. Please click LCL Holding and fill out the form, a Seaboard Marine representative will review your information.